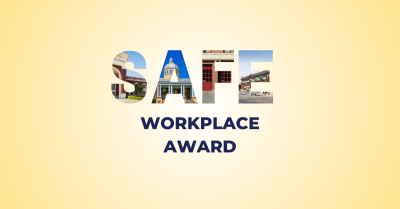 We are pleased to announce the distribution of the Safe Workplace Award for eligible members during the policy year 2022. The Safe Workplace Award Program is a monetary award provided to the safest workplaces in New York State. This award benefits Comp Alliance members who have had a positive loss experience and contributed to the financial well-being of the program during a given policy year.
The Comp Alliance Board of Trustees appreciates its members who continue to perform well and have contributed to its continued success. As a result, a distribution of more than $450,000 will be sent to eligible members on a January cycle.
If your municipality qualifies, you will receive your check in person or by mail. If you have questions about eligibility, please contact your Comp Alliance Marketing Representative: Shawn Roes, or Lamar Watson.
As the Comp Alliance continues its history of financial stability, we are proud to be in a position to give back to our members. The Comp Alliance Board of Trustees will continue to evaluate the program's financial condition on an annual basis and determine eligibility for the program going forward.