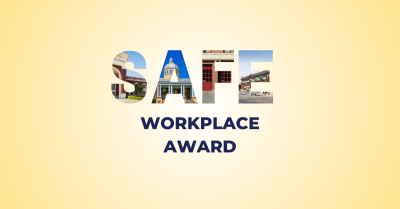 The Comp Alliance is pleased to announce a distribution of the Safe Workplace Award for eligible renewing January members this fall.
This monetary award is given to the safest member workplaces in New York State, with distribution now totaling over $3.3 million. The award, issued for three consecutive years, benefits Comp Alliance members who have had a positive loss experience and contributed to the financial well-being of the program during a given policy year.
If your municipality qualifies, you will receive your check in person or by mail. For questions on eligibility, please contact the Comp Alliance Marketing team.
As the Comp Alliance continues providing predictable rates and financial stability, we are proud to be in a position to give back to the members who make it possible.
Thank you for your dedication to workplace safety!